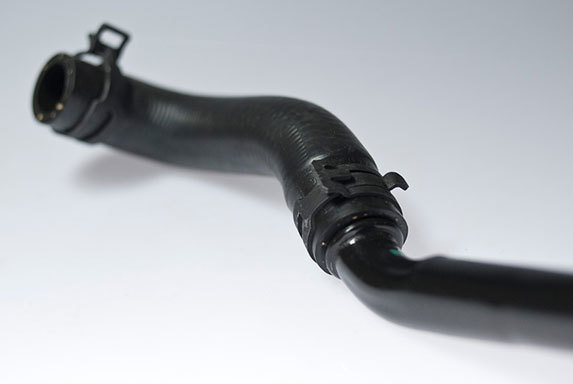 Well conceived, well made – water pipes from SMA Metalltechnik.

As the popular saying goes, "a chain is only as strong as its weakest link".
This statement also applies to the heating and cooling water circulation that connects the engine compartment, interior and water cooler with one another.
Whether it concerns vehicles with internal combustion engines or with electric motors and fuel cells – trailblazing drives are characterised by a noticeable reduction in weight and sophisticated spatial economy.
In addition, complex piping layouts increase the demands on the water pipes and their connection technology. SMA manufactures water pipes from aluminium or steel with precisely fitting connectors, thus creating the basis for simple and economical assembly.
We prefer to manufacture the water pipes in a lightweight construction, because every bit of weight that is saved improves the efficiency of a vehicle noticeably and reduces CO2 emissions.
Water pipes from SMA Metalltechnik compensate tolerances and temperatures and are of course corrosion-resistant.
When space is tight – no problem. We implement highly complex designs in the tightest mounting space.
The roads and work routes of this world are filled with countless cars, trucks and commercial vehicles containing cooling pipes from SMA Metalltechnik.
Complex shapes do not present SMA Metalltechnik with unsolvable problems.
We regard precise bending, highly impermeable soldering and standardised connection technology as matters of course. We use ultrasonic welding to connect plastic-coated pipes with inexpensive, standardised plastic holders.
Whether large or small quantities are involved: quality is the top priority.
We manufacture water pipes in outstanding quality for our customers with modern, high-performance production machines and an extraordinarily high degree of automation. SMA supplies clean products with no production residues.
At a glance – why SMA Metalltechnik.
We set standards with our exemplary customer orientation.
With our on-site service (Resident) we are directly involved in the customer's development process and can ensure efficient design implementation on the spot.
As an internationally successful, mid-size company, SMA Metalltechnik is a reliable, innovative and extraordinarily flexible supplier to the automotive industry and many other branches of industry.
We attend to our clients personally, from the first customer enquiry to project management in production. With our three locations we are able to react very flexibly to customer requests.
The many benefits that SMA's own tool and prototype manufacturing offers our clients become apparent as soon as the first plans and concepts take shape – literally. Through integration in the INDUS we can also fall back on a broad network of different branches of industry – quickly and uncomplicatedly.
Put your trust in our experience when it comes to water pipes – it pays off.
Overview of performances:
● SMA Metalltechnik prefers lightweight construction and is always striving to reduce CO2 emissions.
● SMA Metalltechnik specialises in water pipes for heating and cooling water.
● SMA Metalltechnik processes plastic-coated pipes reliably and in high quality.
● SMA Metalltechnik develops and produces water pipes that are corrosion-resistant, temperature-compensating and tolerance-compensating.
● SMA Metalltechnik works precisely and with reliable quality. We ensure very high fitting accuracy of the connections with minimum connection tolerances.
● SMA Metalltechnik produces water pipes for mass produced, luxury and special vehicles as well as for other branches of industry.