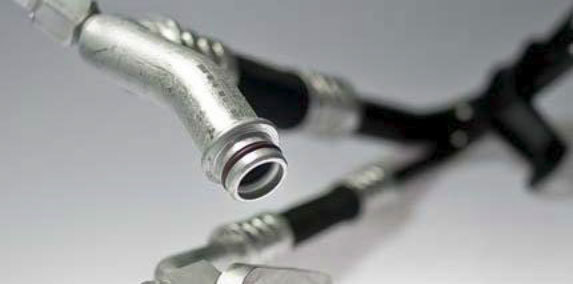 When it's about air conditioning pipes,
We can do a lot for you
It's not necessarily a long way from the compressor and condenser to the evaporator in the car interior.Unfortunately, however, design and construction almost never allow these connections to be made directly.

Nothing can be implemented in a straight line from A to B in an engine compartment.

This also applies to other applications, such as the temperature control of batteries in cars or commercial vehicles, in the design of construction machines and in agricultural technology.
Bespoke cooling pipes and heat exchangers in all shapes – SMA makes it possible
Our range of services is so versatile that nothing is left to be desired when it comes to the development and production of air-conditioning pipes.
We make rigid and flexible pipes with precisely fitting connections to all components in the specified mounting space.
For top class space economy we offer interior heat exchangers for an increase in the efficiency in the refrigerant circuit as a pipe-in-pipe solution.
This counterflow construction enables compact implementations that save mounting space and are also lighter than conventional heat exchangers.
SMA heat exchangers in the form of a pipe-in-pipe solution also enable an increase in efficiency of up to 10% in comparison with conventional circulation systems.
Not only that, better energy efficiency can lead to a reduction in CO2 emissions.
SMA Metalltechnik – know-how for air-conditioning pipes and heat exchangers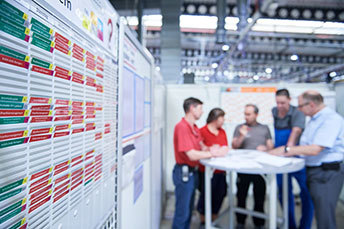 Naturally we perform strict quality checks and material tests. We have worked hard for our good name and position in the market. It is therefore only a logical consequence that we enable tests to be carried out according to all common OEM testing specifications from the development to the finish in production. In the field of development, we rely on our Testing house SDI, which is part of our group of companies.
The fact is: you can't make an omelette without breaking eggs.
However, our customers can rest assured that we attach the greatest importance to clean products, free from production residues.
We meet the strictest cleanliness requirements with no ifs and buts.
SMA stands for highly complex designs that can be reliably implemented in the tightest of mounting spaces. We carry out every work step in the production process ourselves with our great manufacturing depth.
Exact bending, highly impermeable soldering and standardised connection technology that "fits" reliably – all of this is directing towards SMA Metalltechnik.
The reliable implementation of complex construction programmes with different numbers of items is in good hands with us.
Planned intelligently and produced in high quality – you're always on the safe side with SMA when it comes to quality
Quality is no coincidence. Cooling pipes and heat exchangers from SMA are produced according to the highest quality standards.
Highly impermeable sheathings and hosepipes reduce the escape of environmentally harmful refrigerant gases into the environment and thus contribute to a reduction in the greenhouse effect.
With specially designed connecting pieces we connect permeation-reduced and highly flexible refrigerant hoses to aluminium pipes.
In this way we create the basis for the most economical use possible of the existing mounting space.
Components with similar designs can also be offered and manufactured for the use of R744 (CO2).
We are able to realise pressure working ranges up to 150 °C and 170 bar.
Having lots of experience is one thing, being versatile is entirely another.
You will find both at SMA
Sophisticated, automated processes can be used, depending on the quantity involved. Depending on the volume we always offer the most cost-effective solution. We cover quantities for custom vehicles with the same quality as large quantities for large series.
We incorporate many years of automotive experience into all projects and attend to all our customers with passion and expertise regardless of the order quantity. Our experience is also of great benefit to other branches of industry.
For mechanical engineering, commercial vehicles, construction machines and much more besides – SMA Metalltechnik is the specialist for cooling pipes, heat exchangers and pipe systems.
Overview of performances:
● SMA Metalltechnik prefers lightweight construction and is always striving to reduce CO2 emissions.
● SMA Metalltechnik develops and produces temperature-compensating and corrosion-resistant air-conditioning pipes.
● SMA Metalltechnik works precisely and with reliable quality. We ensure very high fitting accuracy with minimum connection tolerances.
At a glance – why SMA Metalltechnik
We set standards with our exemplary customer orientation. With our on-site service (Resident) we are directly involved in the customer's development process and can ensure efficient design implementation on the spot.
As an innovative mid-sized company we prove what constructive co-operation really means with short decision-making processes and high flexibility in the choice of location.
For us, personal support begins with the customer enquiry and we continue it in the project management in production – if necessary until the end of life of the assembly.
Customer-oriented prototyping and more.
Our customers value the fast and flexible support that we offer in prototyping.
The benefits that we at SMA offer our customers, thanks to our own tool and prototype manufacturing, become apparent in particular when – in the true sense of the words – our customer and we take the first steps.
Through integration in the INDUS we can also fall back on a broad network of different branches of industry – quickly and uncomplicatedly.